ErgoDash-LP
Overview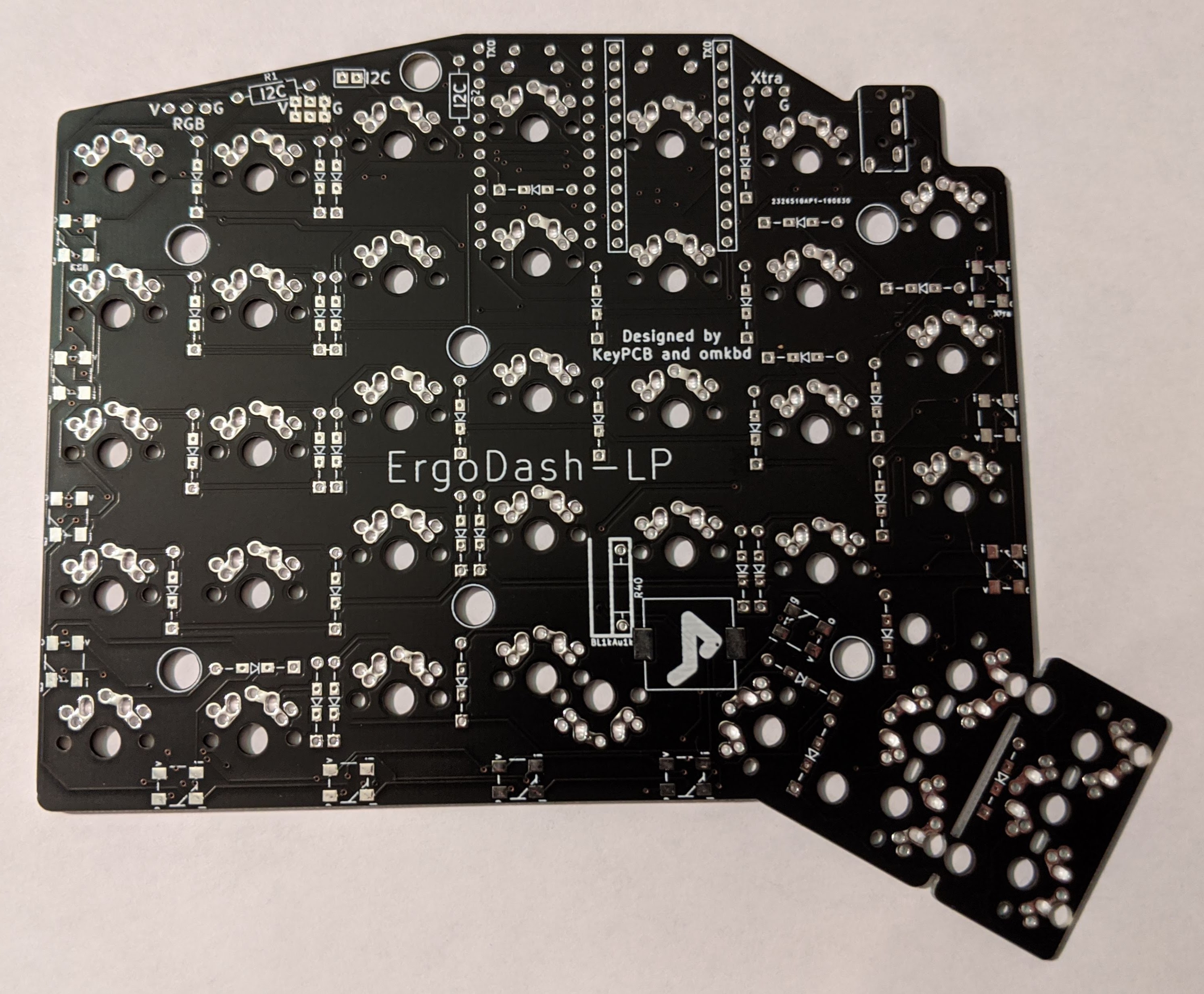 ErgoDash-LP is a modification to the ErgoDash split ergonomic keyboard that allows it to use Kailh Choc low-profile switches. It was sold in a group buy from 2019.
Kit contents
The kit includes:
2x ErgoDash-LP PCB
2x TRRS jack
Download PCB files
Download the KiCad project, licensed under a Creative Commons Attribution-NonCommercial-ShareAlike 4.0 International License.
Download zip archive
Download untested version 1.1 (should work, but haven't had it fabbed, fixes some issues)
Assembly
Build guide
ErgoDash-LP is mostly compatible with, and based off of, the original ErgoDash v1.2 PCB. This means that you can follow omkbd's build guide. The only difference is that it does not support in-switch LEDs. In addition, please read Errata before beginning.
Errata
There is one minor issue with the PCB that will not affect the function of the keyboard. There are multiple spots near the thumb cluster where the solder blob from soldering a diode would interfere with a stabilizer or a switch: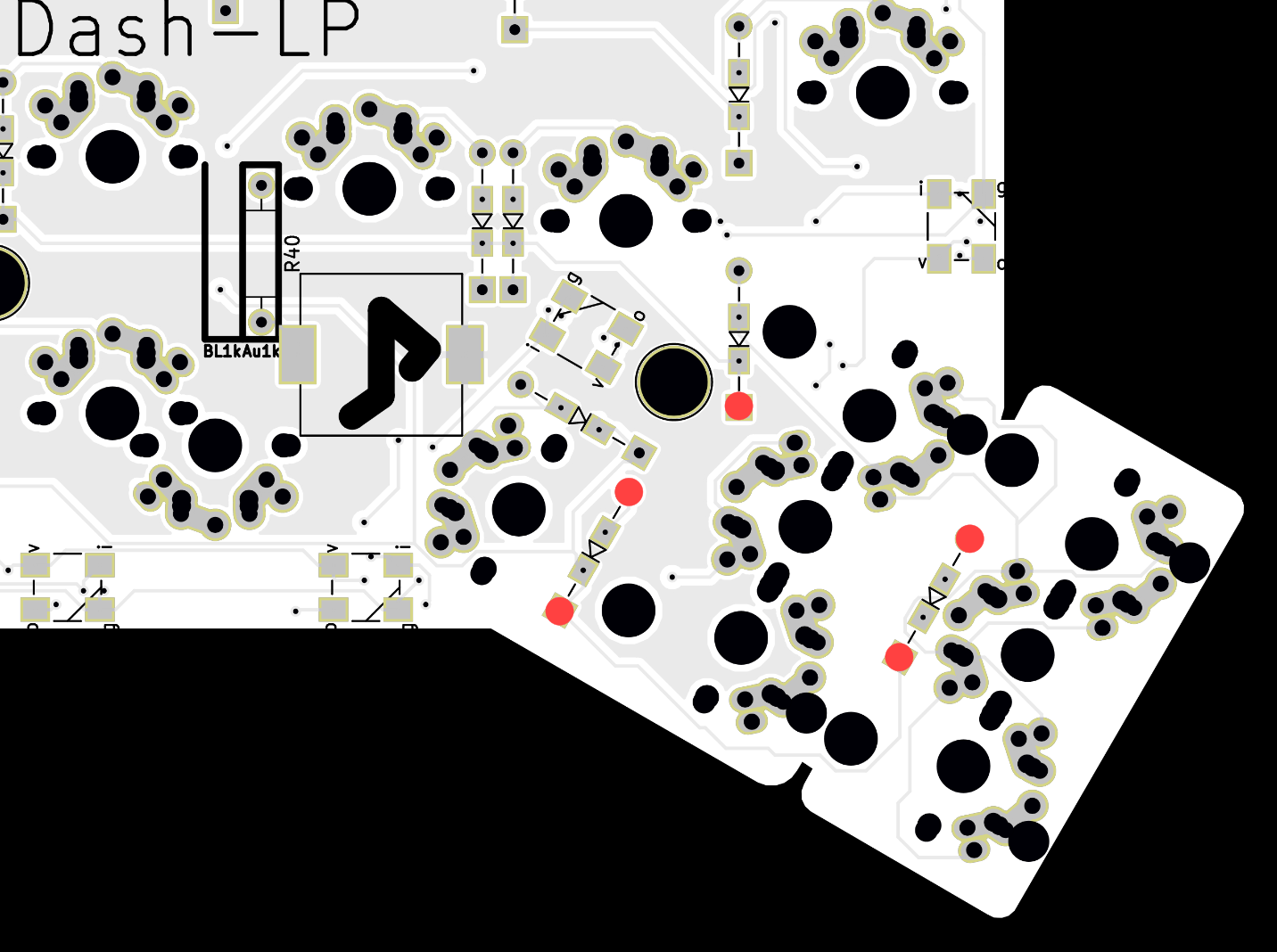 This is easily fixable by either using SMD diodes or cutting the legs of the diodes so that they don't protrude from the opposite side of the PCB and soldering them from the diode side.