Other projects
PCB designs
Perplexity
This is a split keyboard PCB with a lot of features, the main one being that it supports MX and Choc switches with the correct spacing for each. Unfortunately, I designed this without considering the minimum width between a breakaway part and the main board, which means that it can't be manufactured by a PCB fab.
I made a separate page with more information about the PCB.
Pocketkeeb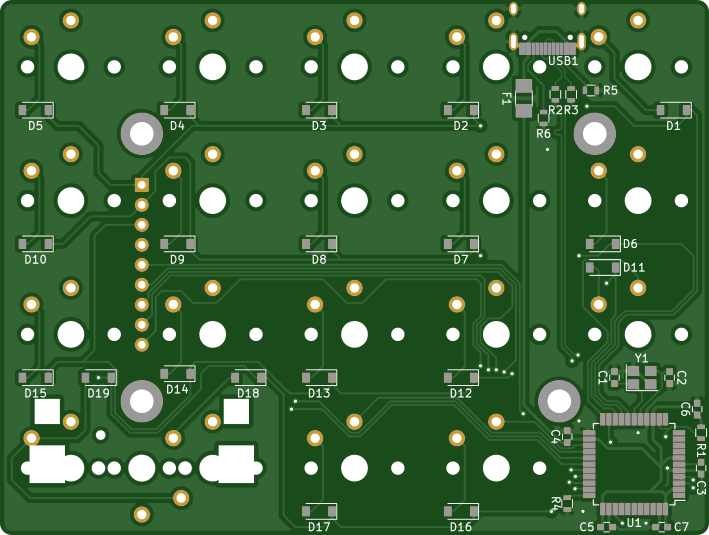 A 5*4 keyboard PCB for Kailh Choc switches that connects to another half using a ribbon cable. I designed a case to go along with it.
View case on Onshape
Download PCB gerbers for left half
Download PCB gerbers for right half (does not have points to solder standoffs to, message me on Reddit if you want me to upload new files with that fixed)
Absolem PCB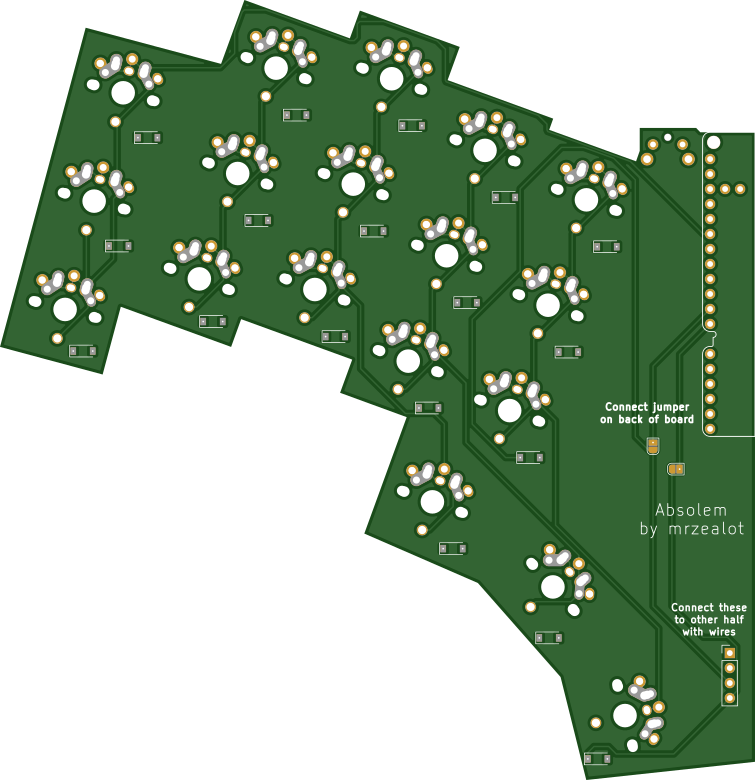 This is a PCB made for the Absolem keyboard. The Pro Micro or Proton-C joins two PCBs, and wires are used to connect the remaining connections between the two halves. The PCB supports MX, Alps, Choc, and Cherry ML switches.
Download PCB gerbers
Business card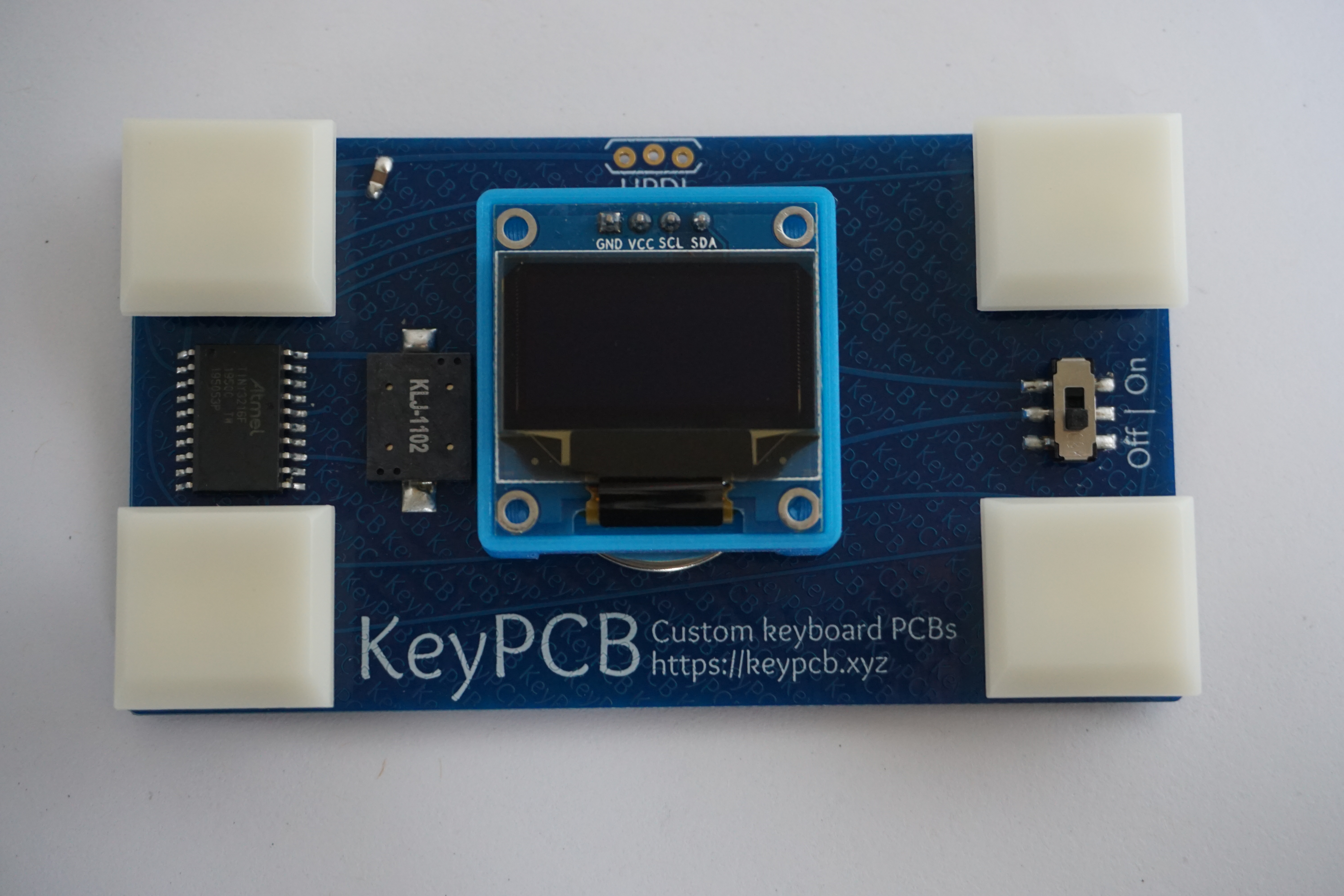 This was an entry to the Keyboard Card Event contest, for information about it see my entry here.
Fractal2

Fractal2 is a 50% ortholinear keyboard that allows you to split the PCB in half and use it as a split keyboard, or to leave it as one piece and use it that way. It also supports moving the pro micro to the side of the keyboard to make it thinner.
Download PCB gerbers
Download bottom plate gerbers
Download top plate gerbers
FractalSP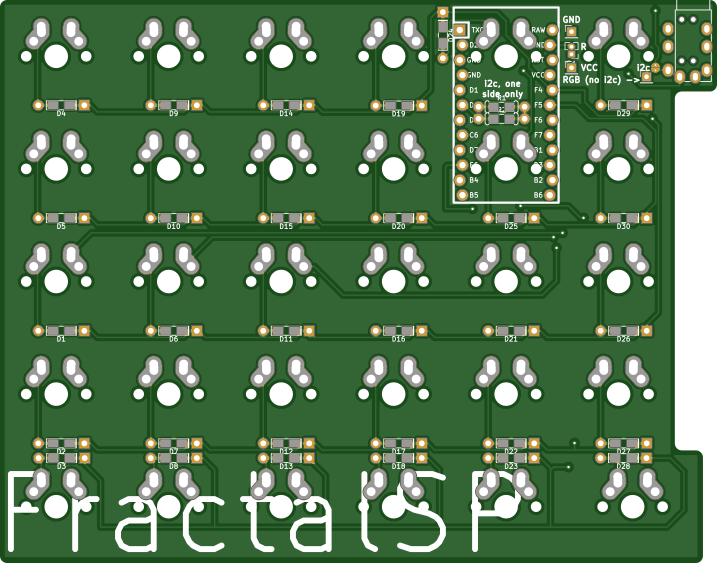 FractalSP is a split 50% ortho PCB with a layout similar to the Keeb.io Nyquist keyboard, except that it has 1.25u thumb keys.
Download PCB gerbers
Other projects
TRRS adapter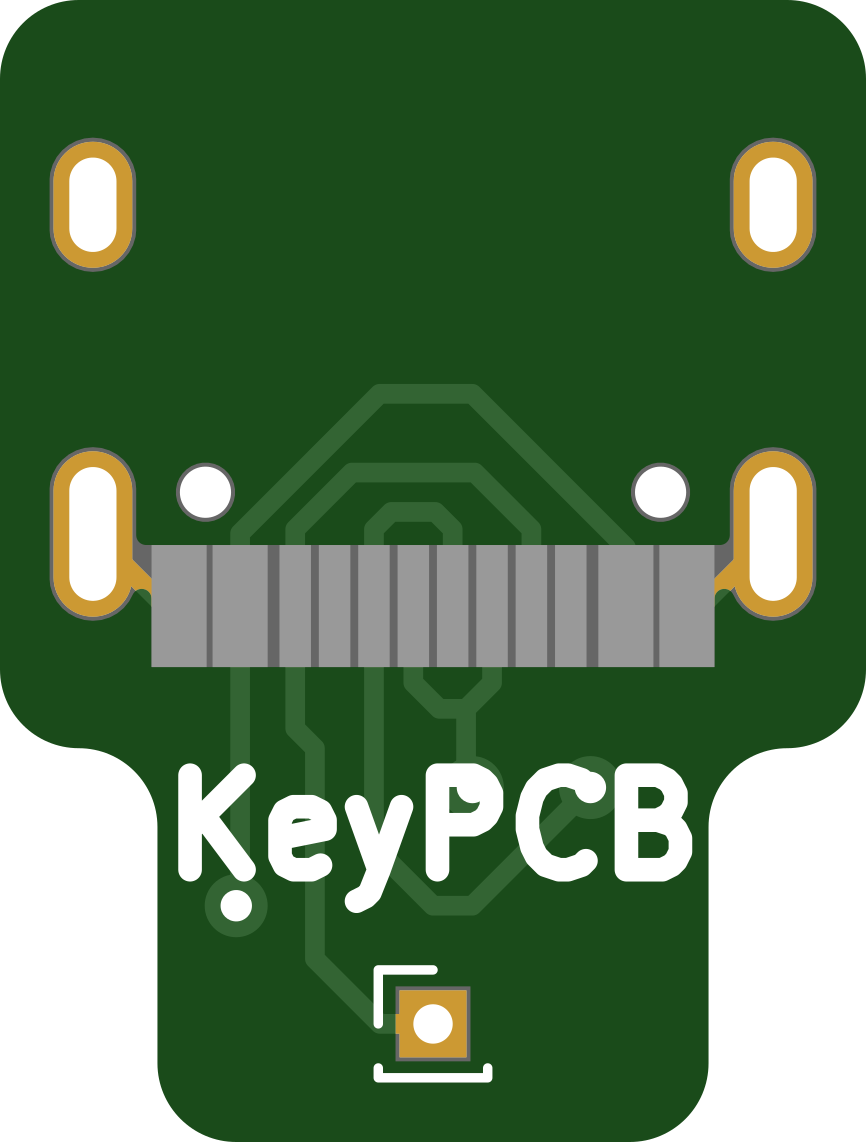 This is an adapter to allow you to use a USB-C port to connect the halves of a split keyboard PCB that uses PJ-320A TRRS connectors.
Download PCB gerbers
pmft
PMFT is a tool to flash a hex file to a Pro Micro. It's based on a script from an Adafruit forum post. It makes it a lot easier to upload your keyboard firmware, and works far more reliably than using avrdude. You can get it at the project's GitHub page.